Currently, Roblox is the game for Xbox One, PC, smartphone, and VR devices, but CEO David Baszucki says that the company is considering making the game on other platforms such as PS4 or Nintendo Switch.
It looks like Microsoft is trying very hard to get gamers on every "one home" system, as it's decided to support Roblox - the game that can be considered a rival to Minecraft - the ability to play cross-platform between all platforms.
Recently, the makers of the world-famous online game Roblox have given Xbox-based players a small gift: it gives them the ability to play cross-platform with other players on the platform. PC and Smartphone. Previously, the Roblox players on the Xbox One were alone in one world, while players on other platforms were able to play together for ages.
Although Roblox is a well-known game and attracts millions of players, most of the game's players are under 15. Roblox allows players to create their own games and distribute them to other players. With such a mechanism of action, this game has helped turn some people into millionaires.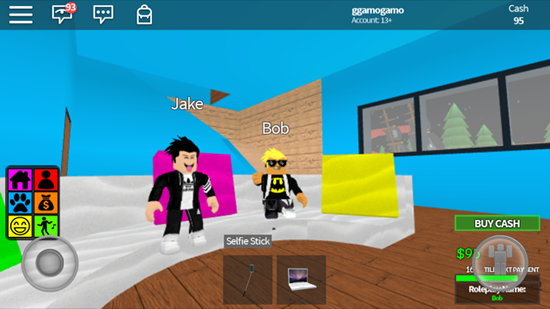 Roblox is a game aimed at the same audience with Minecraft - a phenomenon of the game industry was acquired by Microsoft in 2014 for $ 2.5 billion. The Roblox and Minecraft titles are aimed at a targeted audience, so it's no surprise that these two titles compete directly with each other. At present, Roblox has about 56 million players every month, while in Minecraft this number is 55 million.
So many people are surprised when Microsoft agrees to support its competitors. According to CEO David Baszucki, Microsoft has offered to support Roblox in technical issues when trying to get players on the Xbox One platform to communicate with players on other platforms.
In addition, Microsoft has also supported Roblox from the beginning, when it tried to bring the game to the Xbox One platform. With the help of Microsoft, Roblox has been able to expand its customer base of Xbox Live owners, while also providing players with a great deal of content from other platforms.
Microsoft is also trying to do this, with the release of an update that allows Minecraft players to play multi-platform games on most platforms, including iOS, Android, Xbox One, Windows 10, and Nintendo. Switch. Sony, however, is not keen on this development, as players on the Playstation platform are "alone in the world."
At the end of the day, Microsoft's decision is pretty straightforward, as anything that makes the Roblox game better with the Xbox One will be able to help Microsoft sell more game consoles in the future. Holidays are coming very close.