EA Sports has put a lot effort to creat the latest edition - FIFA 18. players are looking forward to see new changes for every edition of FIFA. We know, stadiums are always the most eye-catching place which are always looking at by player. Deciding a stadium needs to take serious consideration, usually, a place selected as stadium has historic storys, or special significance to people. Now, according to the news from EA Sports, there are four iconic stadiums have been eliminated from FIFA 18, which were available in FIFA 17, They are Estadio Mestalla, White Hart Lane, White Hart Lane and Signal Iduna Park. FIFA 18 has made some new changes, those stadiums are no longer suitable for FIFA 18 game setting for some reasons. Here are the exact information of the four stadiums.
Signal Iduna Park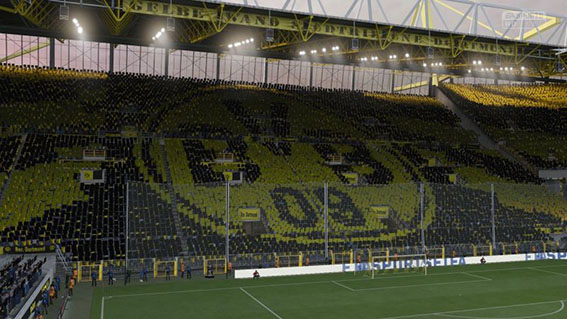 Yellow Wall will let every fan down due to the Westfalenstadion club has signed four years of contract with PES last years. So people can not see the face of Yellow Wall in the upcoimg new game - FIFA 18. As one of the biggest opponent to BVB, The Signal Iduna Park's quit graetly changed BVB's situation. We can see from the previous edition of FIFA, BVB has always been in a dilemma.
Estadio Mestalla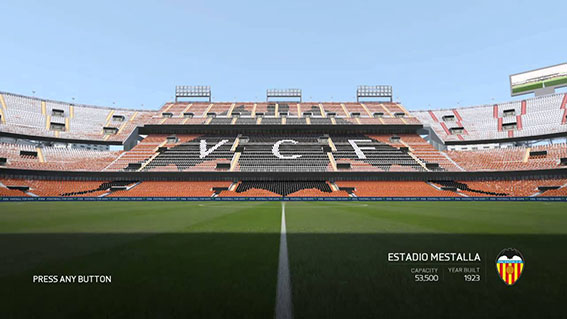 Valencia's iconic home ground will not be around in FIFA 18 as only two stadiums from Spain, Real Madrid's Santiago Bernabeu and Atletico Madrid's new Wanda Metropolitano, will feature in the game. Mestalla has been a FIFA ever-present ever since stadium graphics became more and more real around the mid-2000s, and its absence in FIFA 18 will be keenly felt. Its low, close structure is a special attraction for FIFA players, while playing international matches with Spain at Mestalla is always a mouth-watering prospect. All of that, however, will take a back seat this year as FIFA 18 will no longer have the iconic 55,000-capacity in its roster of stadiums.
White Hart Lane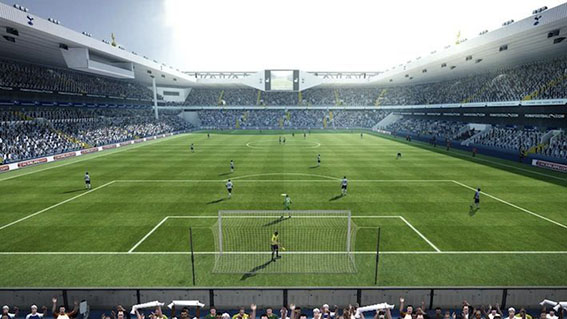 Tottenham Hotspur have been forced to play their home matches this season at England's national stadium Wembley, and that is because of the fact that they are rebuilding their erstwhile home ground White Hart Lane. The Lane is one of the most iconic Premier League grounds, aong Anfield, Old Trafford, Stamford Bridge and Goodison Park, to not miss a single Premier League season until this year. It will be sorely missed in FIFA 18, as in real life. However, unlike the next stadium on this list, White Hart Lane will soon be making its FIFA comeback.
Estadio Vicente Calderon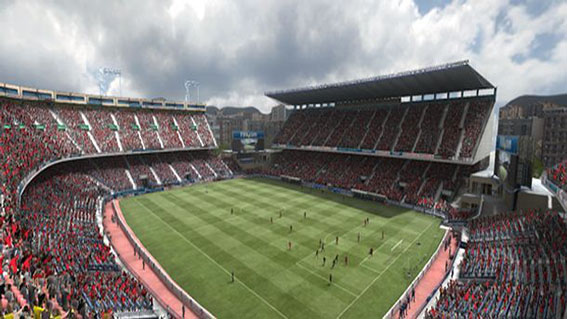 Atletico Madrid have, this season, moved to their state-of-the-art 68,000-capacity Wanda Metropolitano Stadium from the legendary confines of the Vicente Calderon. The now-decrepit old home of Atletico had a quirky structure that created a noisy atmosphere and FIFA captured it to perfection in its previous editions. However, the cauldron of Vicente Calderon will no longer be part of FIFA, much like in real life. As Atletico try to move on from their old fortress, FIFA fans will also have to adapt to life without the Calderon, which, unlike White Hart Lane, will never return.
Cheap FIFA 18 Ultimate Team Coins
is available at www.eafifacoins.net, if you need any Coins, please don't hesitate to visit www.eafifacoins.net for cheap coupon code !