We are passionate with the new FIFA 17 Weekend League Champions and the one with enough skill can move up to the EA Sports FIFA 17 Ultimate Team Championship Series and the FIFA Interactive World Cup. There is a $1.3 Million prize pool on the line. But this week's Weekend League has been cancelled for the 'No Loss Glitch' and while they don't have it finished, it is not possible to guarantee a fair competition.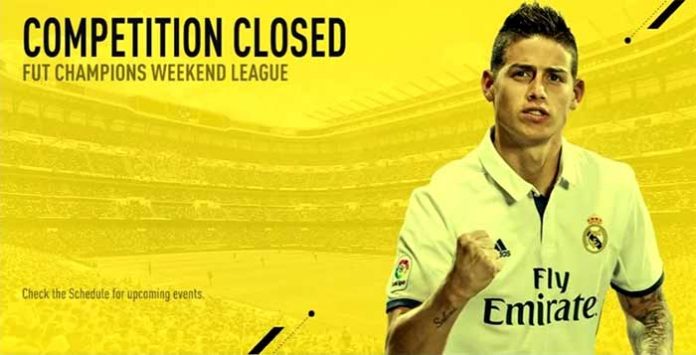 The official statement:
"As part of our commitment to keep FUT Champions the most fair and fun place to compete, we are cancelling this week's FUT Champions Weekend League while we address some technical issues".
Which Round
Round 16. The one that was supposed to be played from January 20 to January 23.
Rewards
The weekly rewards of round 15 were released with a 24 hours delay. They are available on the FUT store Thursday night.
There will be no weekly rewards for round 16 since it will not be played.
The weekly rewards for round 17 will be out before the the round 18 starts.
How many daily knockout rounds will give qualification for round 17?
Four. Two from the previous week and two from the week before the round starts. You can see here all the details about these daily knockouts.
Qualification for the Ultimate Team Championship Series will be based on Weekends 1, 2 and 4 within January. It's going to be the end. But do not worry about it. If you had already qualified for this week's FUT Champions Weekend League, your qualification will carry over to next week.