Get your wallets ready because

Crunchyroll

has just released the pre-orders for its brand new Jujutsen Kaisen collection under their in-house brand "Crunchyroll Loves."
From the fashionable streetwear designed to protect you from cursed spirits to the adorable chibi figure of Yuji Itadori, the new collection is bound to be a hit with fans. Especially for those anxiously awaiting the US release dates for the film Jujutsen Kaisen 0 which premieres in Japan in December.
Here's the complete list of Jujutsu Kaisen streetwear in this upcoming drop, according to Crunchyroll:
Three short-sleeve t-shirts including a classic white tee emblazoned with show artwork, a black t-shirt featuring Ryomen Sukuna and Yuji Itadori
One black long-sleeved Yuji Itadori tee
One black and white tye-dyed long sleeve tee featuring Megumi Fushiguro
One black crew sweatshirt featuring Satoru Gojo
One red hoodie "inviting viewers to choose their hell"
One black, acid-washed beanie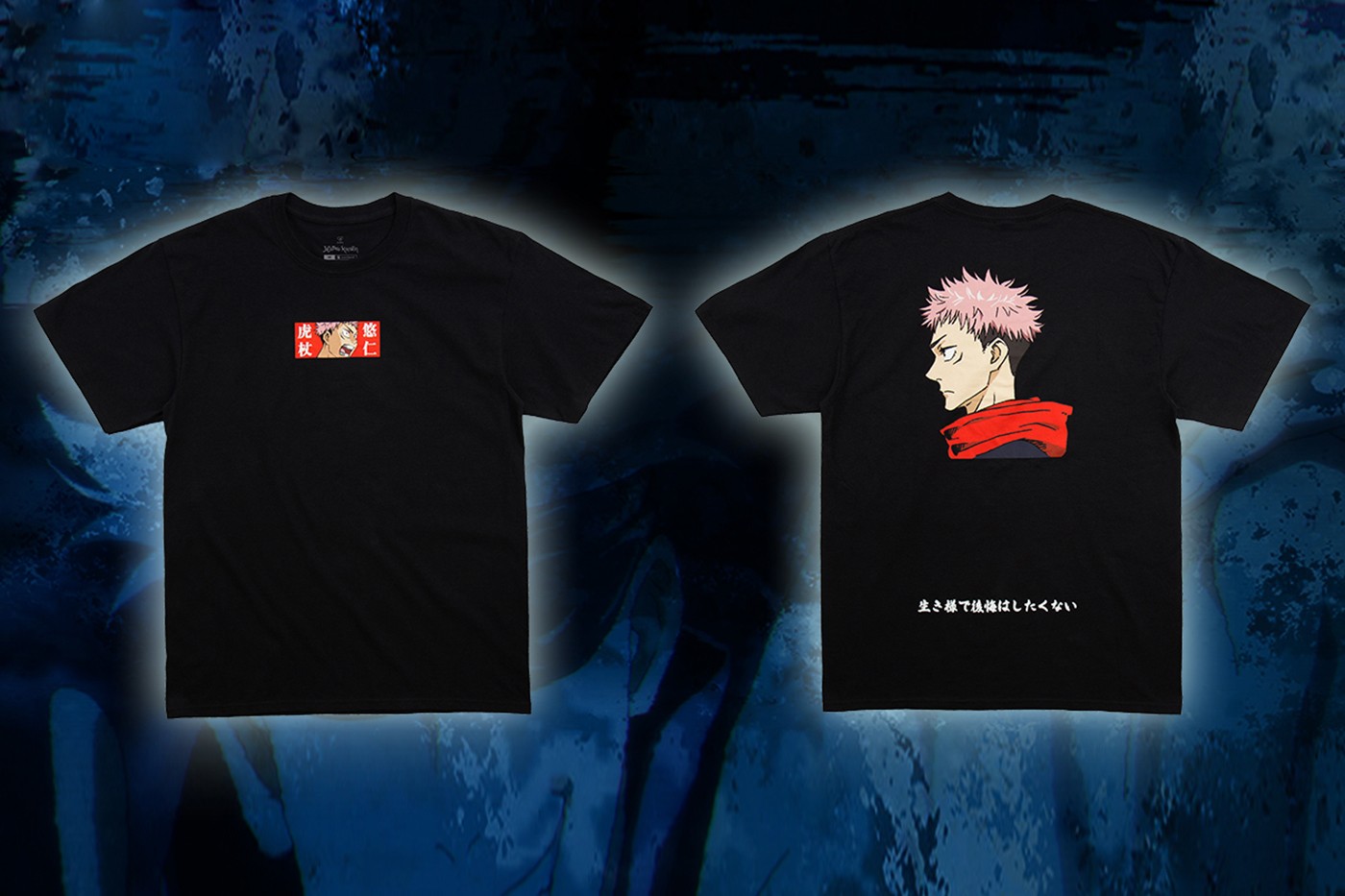 This is not the first time the manga and anime series has collaborated with brands to give fans the chance to cop some coveted, wearable merch. Earlier this summer, Jujutsu Kaisen joined forces with Uniqlo (twice) for a line of graphic tees for adults and kids, each priced under $20.
The collection can be pre-ordered now over at Crunchyroll and ranges from $30 – $60 USD.The CR Loves JUJUTSU KAISEN collection is available to pre-order now through September 6th on the Crunchyroll Store. Make sure to also catch up on the series on Crunchyroll.
Aside from popular manga series like Jujustu Kaisen, the CR Loves line has also celebrated Gundam, JoJo's Bizarre Adventure, and the original works of Junji Ito, to name a few.
In terms of tie-in merchandise, the "Crunchyroll Loves" collection is fairly affordable. Prices range from $30 to $60 for most wearable merch and collectibles, with some outliers climbing to $300. Pre-ordering is open until September 6 at the
Crunchyroll store
.
There is no denying that Jujutsu Kaisen is only becoming more and more popular. According to a press release and as fans may well know, the series was awarded Anime of the Year. Fans are already anticipating the anime's second season but the prequel movie, which corresponds to the manga's volume 0, will premiere first. (The movie will premiere in Japan on December 24, you can watch the trailer here.)
Z2u.com
is the top one among many marketplaces with integrity and reputation, It is a professional supplier of cheap and safe Crunchyroll Accounts, also, we can promise that it will complete 100% handmade Cheap
Crunchyroll Premium Account
and deliver within 15 minutes after placing an order.Any question for 24/7 customer service, who are happy to give help and create an enjoyable shopping experience for you.