New FIFA 17 Player of the Month has released. Zlatan Ibrahimovic was named the Premier League Player of the Month of December on January 13! And EA Sports finally release FIFA 17 Ibrahimovic SBC out! 92 Ibrahimovic! Amazing card! Now you can complete the FIFA 17 POTM Ibrahimovic Squad Building Challenge to get special 92 Ibrahimovic POTM card in FIFA 17 Ultimate Team. SBC is another gameplay added in this year's FIFA 17. With a good lineup, you can submit lineup, in exchange for awards. But you should notice that it's "exchange". The entire lineup of player cards will be recycled by EA in exchange for reward. In other words, you will no longer have players in the squad. Here's how to solve his four Squad Building Challenges in FIFA 17 Ultimate Team.
FIFA 17 POTM of December 2016 SBC - Zlatan Ibrahimovic
Complete challenges featuring Zlatan Ibrahimovic for a special award winner version (untradeable)!
Rewards: Zlatan Ibrahimovic SBC special item
x1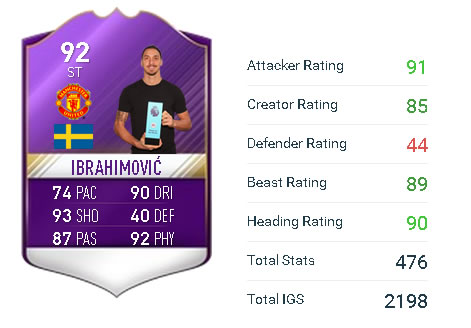 Challenge 1 : Team Zlatan
Rewards: Jumbo rare players pack x1
Requirements:
Players from Sweden: Exactly 1
Players from Manchester Utd: Exactly 1
Players in the Squad: 1
Date: From 13 to 26 January 2017
Repeatable: No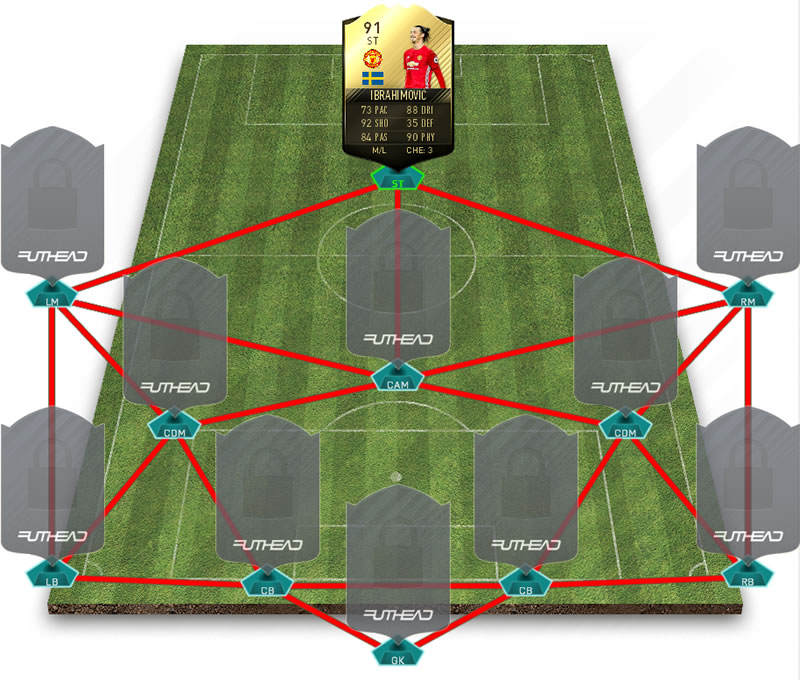 Rating: 15
Chemistry: 3
Ranges: 91,500/1,700,000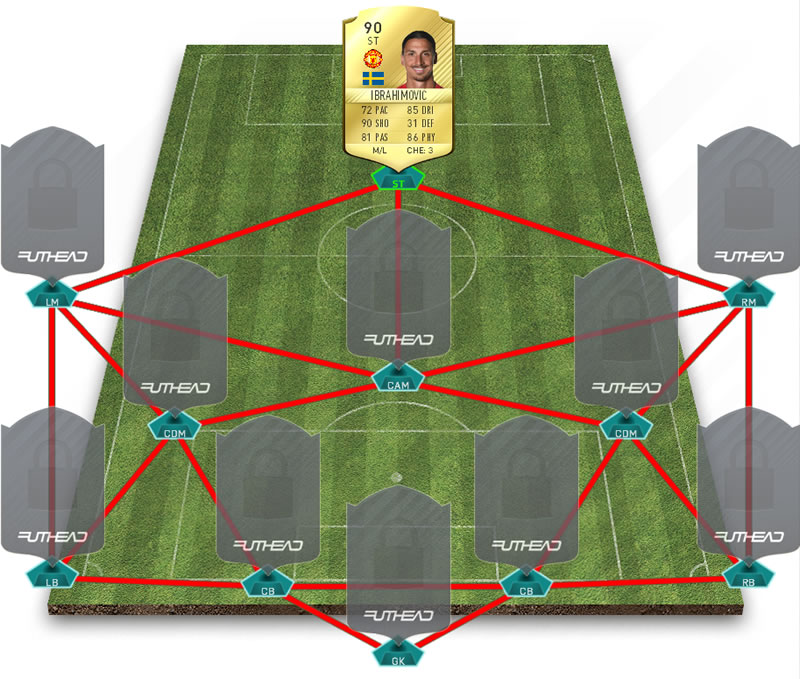 Rating: 15
Chemistry: 3
Ranges: 36,000/700,000
Challenge 2 : Zlatan's Country
Rewards: Premium gold pack x1
Requirements:
Players from Sweden: Exactly 11
Squad Rating: Min 77
Team Chemistry: Exactly 100
Players in the Squad: 11
Date: From 13 to 26 January 2017
Repeatable: No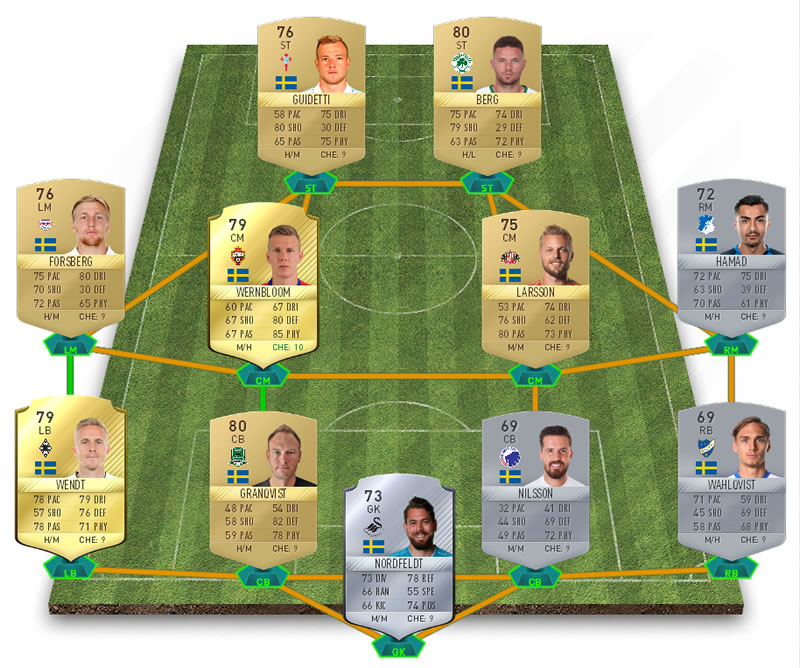 Rating: 77
Chemistry: 100
Ranges: 3,750/110,000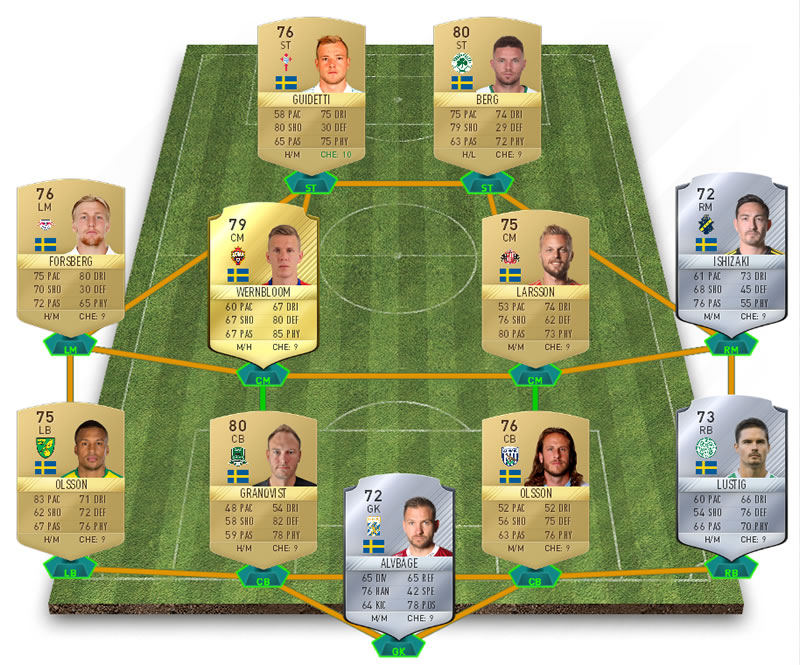 Rating: 77
Chemistry: 100
Ranges: 3,900/110,000
Challenge 3 : Zlatan's Journey
Rewards: Rare gold pack x1
Requirements:
Players from MalmöFF + Players from Ajax: Min 1
Players from Juventus: Min 1
Players from Inter: Min 1
IF Players: Min 2
Squad Rating: Min 82
Team Chemistry: Min 85
Players in the Squad: 11
Date: From 13 to 26 January 2017
Repeatable: No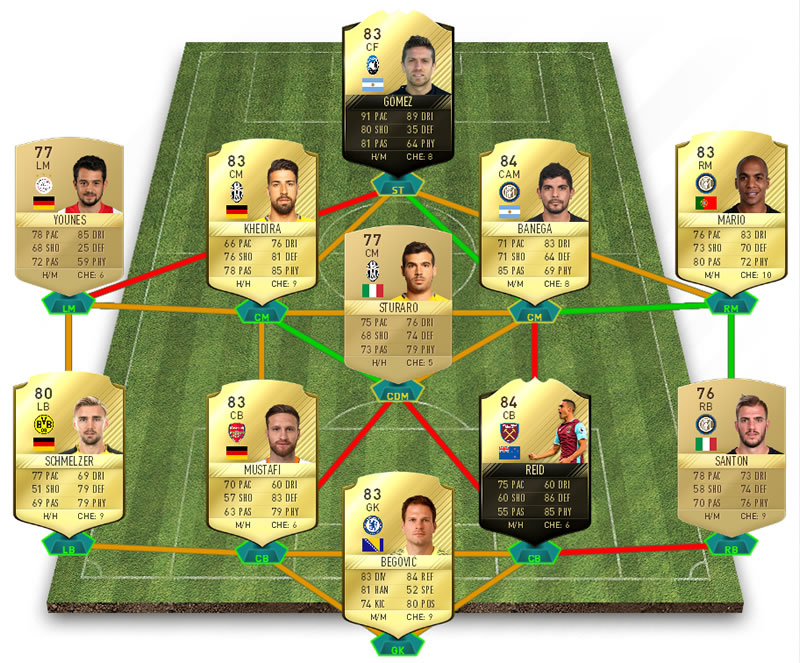 Rating: 82
Chemistry: 85
Ranges: 25,550 / 263,000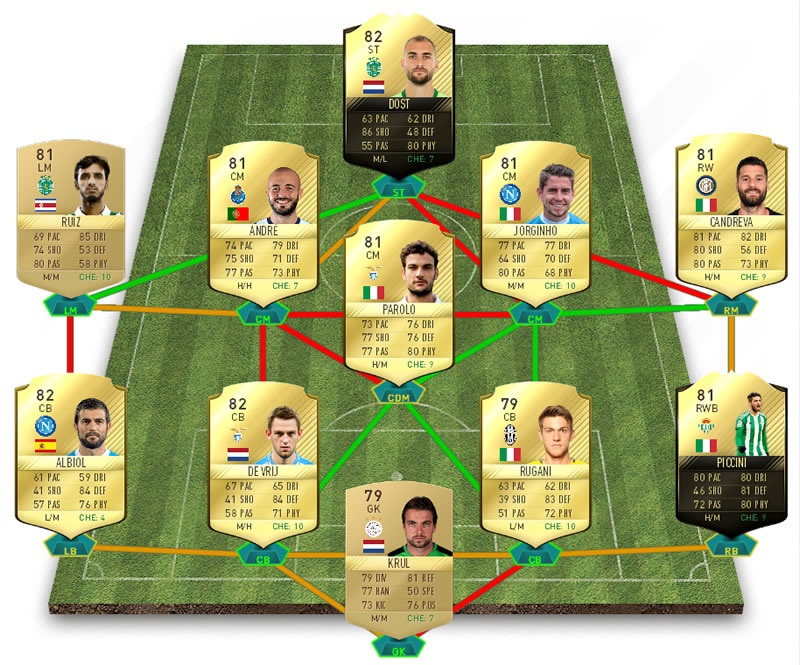 Rating: 82
Chemistry: 92
Ranges: 25,250 / 190,000
Challenge 4 : Zlatan's Journey II
Rewards: Jumbo premium gold packs x2
Requirements:
Players from FC Barcelona: Min 1
Players from Milan: Min 1
Players from PSG: Min 1
Players from Manchester Utd: Min 1
Squad Rating: Min 84
Team Chemistry: Min 80
Players in the Squad: 11
Date: From 13 to 26 January 2017
Repeatable: No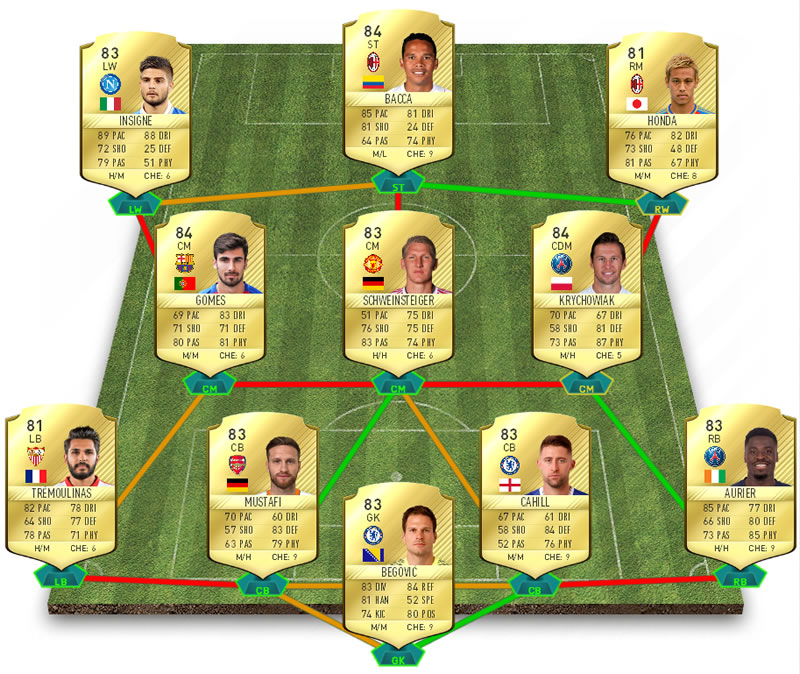 Rating: 84
Chemistry: 82
Ranges: 7,600 / 110,000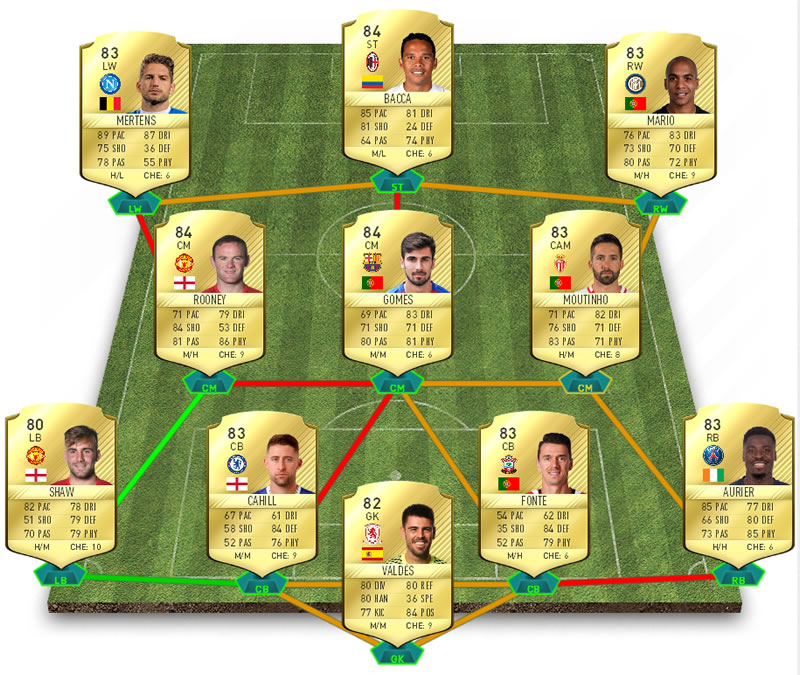 Rating: 84
Chemistry: 84
Ranges: 9,750 / 150,000
Related news:
FIFA 17 POTM 88 Diego Costa with 11 IF's needed